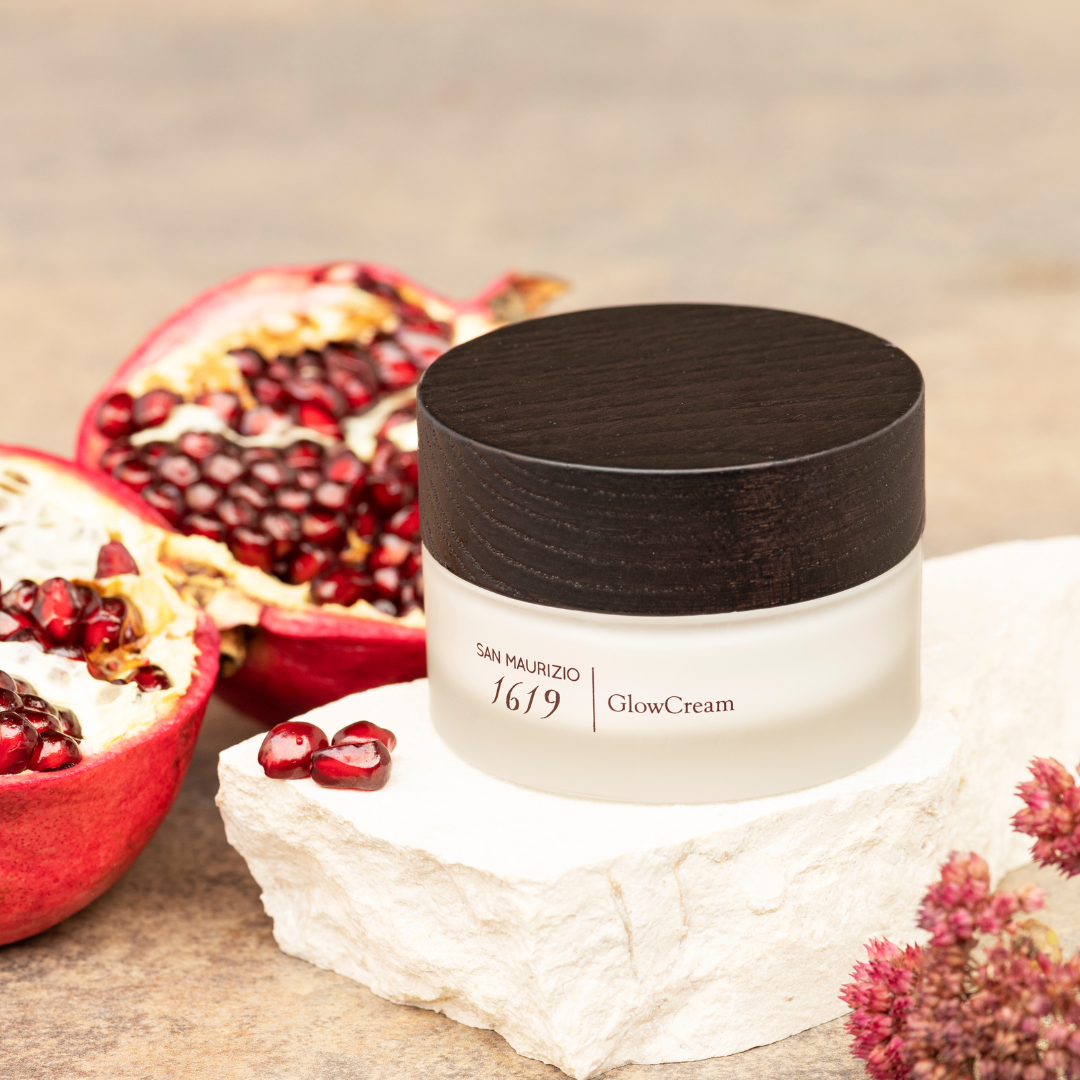 Do you know the effectiveness of pomegranate extract in cosmetics?
Sensi Skinfood has used pomegranate extract to combat photoaging problems and to protect the skin from premature skin ageing.
The pomegranate and its fruits have been used since ancient Egypt as effective remedies against skin inflammation.
Ultraviolet radiation is the main cause of biological damages, such as photoaging and skin cancer. When ultraviolet radiation is excessive it can cause DNA damage and cause collagen to degrade.
Numerous studies have tested the photoprotective efficacy of pomegranate extract against damage from UVA and UVB rays in fibroblast cells.
Pomegranate-based creams with medium-high and high protection, if used regularly in sun exposure, increase the skin's resistance to damage caused by solar radiation.
The red grains of the pomegranate are rich in antioxidant substances which defend the skin from depigmentation and cellular ageing.
Pomegranate is rich in ellagic acid, a powerful vegetable tannin that acts as a "scavenger" of free radicals.
The main function of ellagic acid is precisely that of being a powerful antioxidant capable of fighting oxidative stress.
Ellagic acid, like the polyphenols and tannins present in the pomegranate, protects our skin by counteracting the deleterious changes in cellular DNA that cause premature ageing.
The vitamins C and E extracted from the pomegranate increase the antioxidant and anti-inflammatory action, at the same time performing a strong moisturizing action.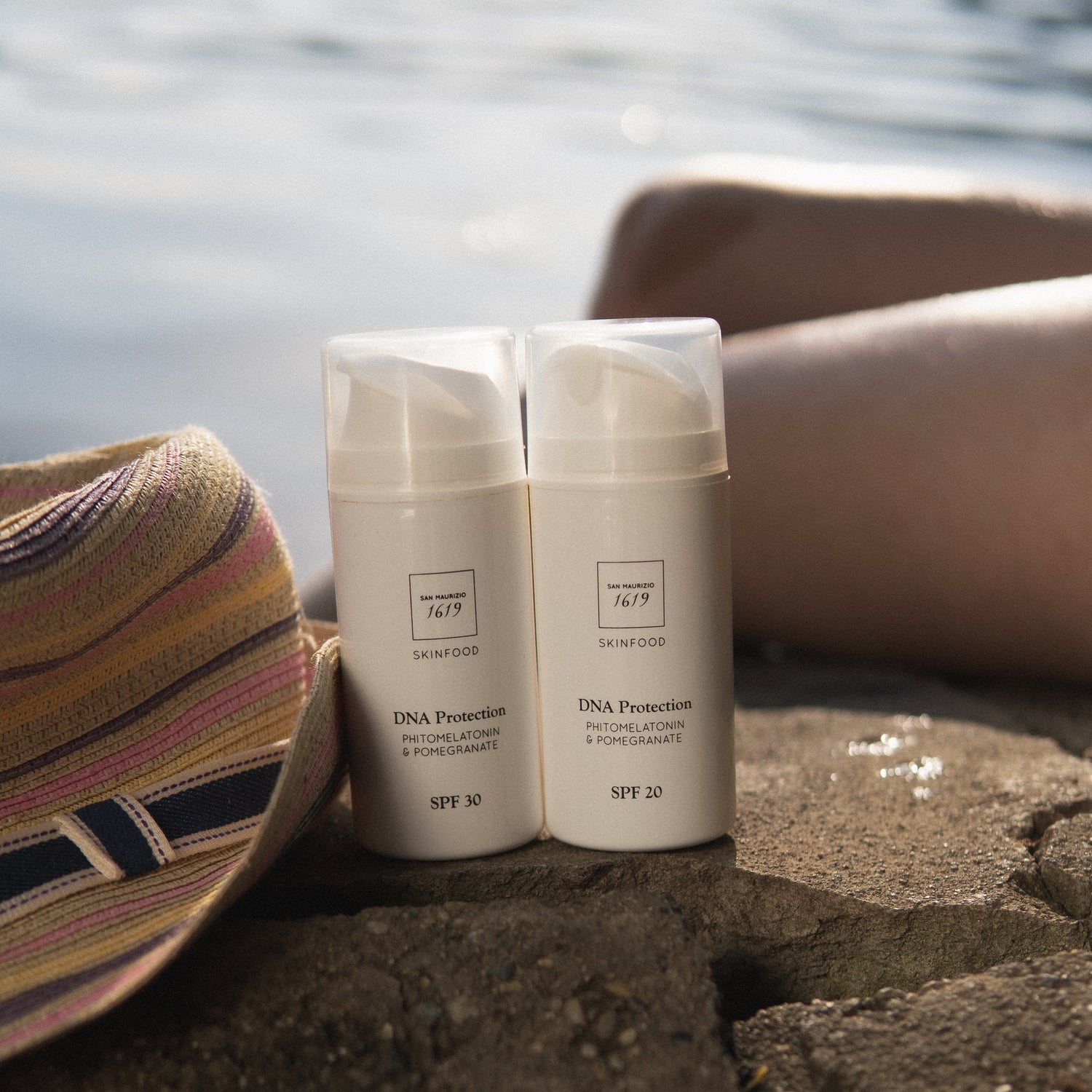 Sensi Skinfood has created three types of protection 20-30-50 formulated with Phytomelatonin and Pomegranate which can be combined in the evening after exposure to the sun with cream and serum with ACE vitamins.
The combination of these products in the Beauty Routine of holidays by the sea or in the mountains is the right prevention against the damage of photoaging and severe skin dehydration which ages the skin prematurely.