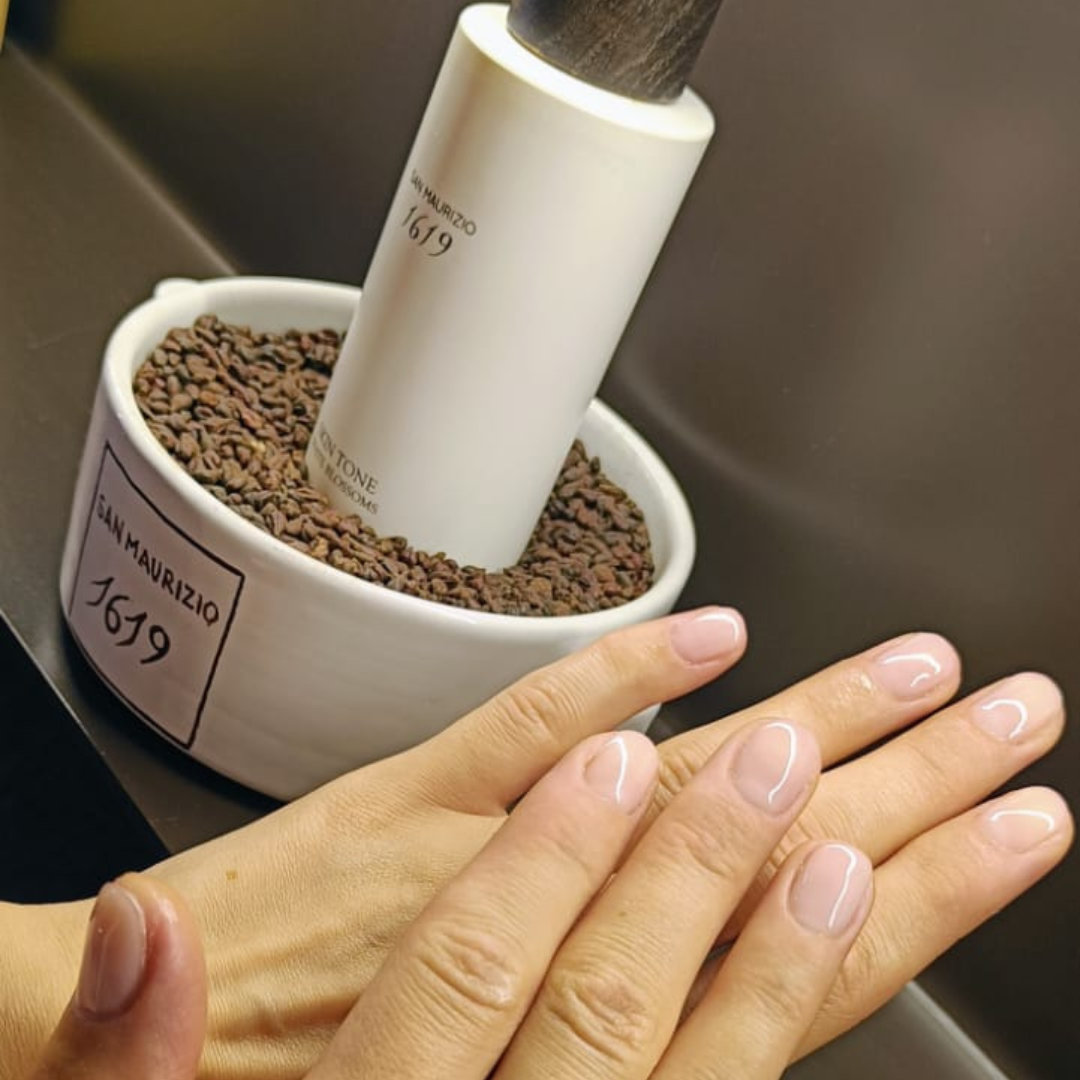 Simple, natural, elegant.
From nude to transparent pink, up to the chicest dark colors, keeping in mind that there are two most important criteria that make the manicure minimalist.
The manicure , in itself, is among the most fun artistic expressions we can imagine. Painting our nails the colors we want, making them grow long, drawing easy or more complex nail art on them, are all choices that tell our personality and as such there is nothing wrong with it.
Even those who love natural nails can find their space for character expression by identifying simplicity and elegance as the references to draw inspiration from, with a manicure that takes care of the nails according to the following characteristics:
short or medium length because extra long nails with an eccentric impact do not fall into the concept of simplicity
correct and consistent shape with the length, the size of the fingers and the width of the nail bed, without forgetting that the most elegant shapes are those of almond- shaped, rounded or squoval nails (squared with rounded corners)
chic colors ranging from nude to burgundy , keeping in mind that a rich vascularization gives the healthy nail the classic pinkish color, while a diseased nail has a yellowish-white and opaque color.
total minimalism when you want a nail art service.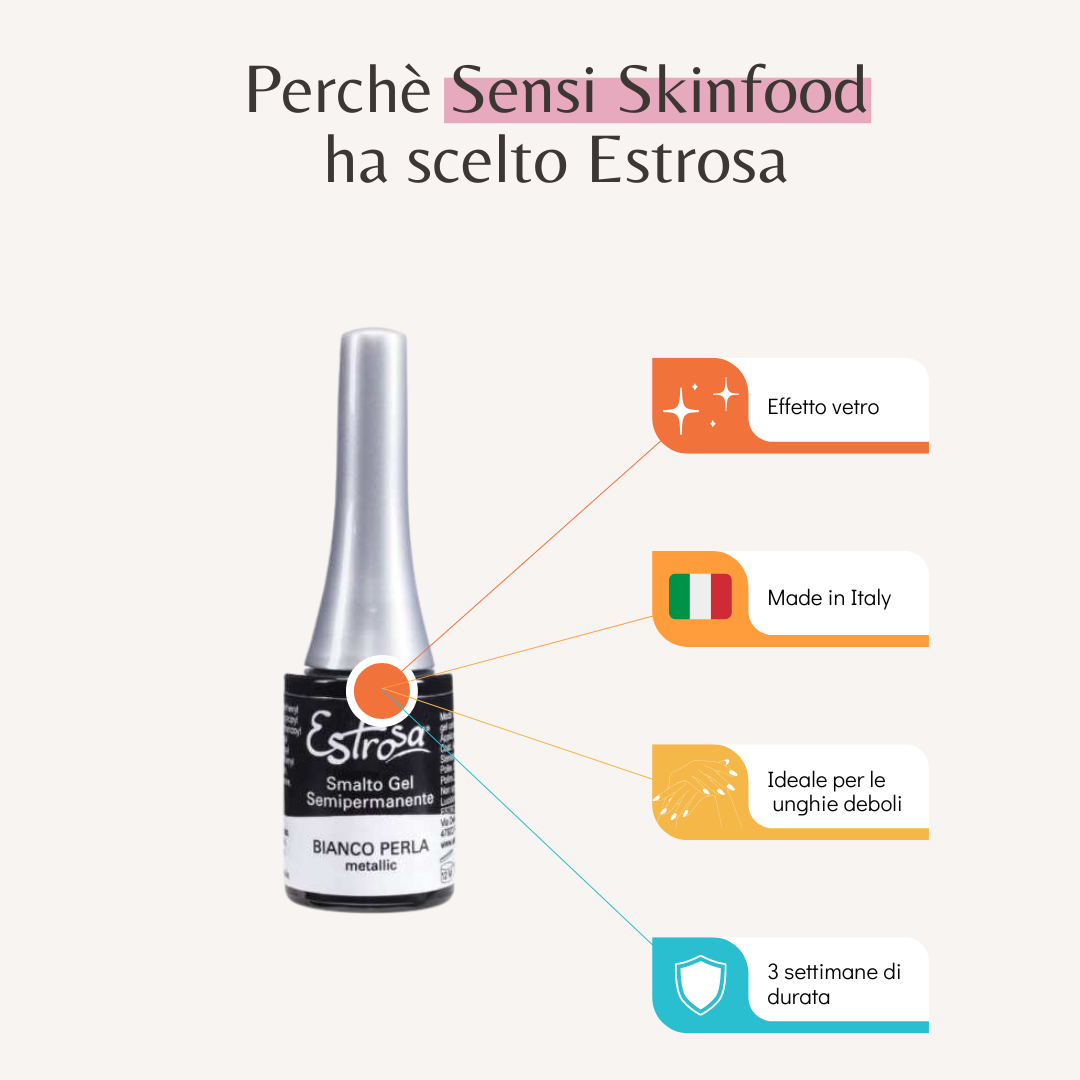 Whimsical
Sensi Skinfood has chosen Estrosa nail polishes for its semi-permanent manicure and pedicure services, a completely Made in Italy company from Emilia Romagna, a region to which we want to be close in practice.
Find out more
The formulations of Estrosa nail polishes are " cruelty free ", guarantee a perfect "glass effect" application, have the resistance of a UV gel and last 3 weeks without absolutely chipping.
They do not contain Formaldehyde, Toluene and DBP, a film-forming agent that some studies have shown to be an endocrine disruptor. For this reason, Estrosa nail polishes can also be applied to pregnant women.
The Rubber Care bases with Keratin and Vitamin E perform multiple functions having a soak-off formulation that strengthens the nail plates and is highly protective.
For this reason, Estrosa bases are ideal for weak and problematic nails.
Transparent nail polish : the simplest nails of all are the natural, well-groomed and shiny ones on which you can apply a transparent nail polish which makes them bright and which, if enriched with keratin and vitamin E, helps to harden and nourish the nail plate.
Nude nail polish : nude nails (flesh coloured, pink, beige, light brown) are par excellence synonymous with minimal-chic elegance.
Pink nail polish : pink nails are another great classic for those who want a chic manicure without commitment. There are many shades but the transparent light pink is a real must.
Red nail polish : red nails should be re-evaluated among the elegant ones, especially if they are short and if the shade of red is correct: we recommend a slightly darker shade than the classic fiery red.
Elegant dark nail polishes : nails painted with these nail polishes are not to be associated with the dark style and can be of refined elegance if colored with intense burgundy, midnight blue, brown or taupe, concrete grey, forest green.